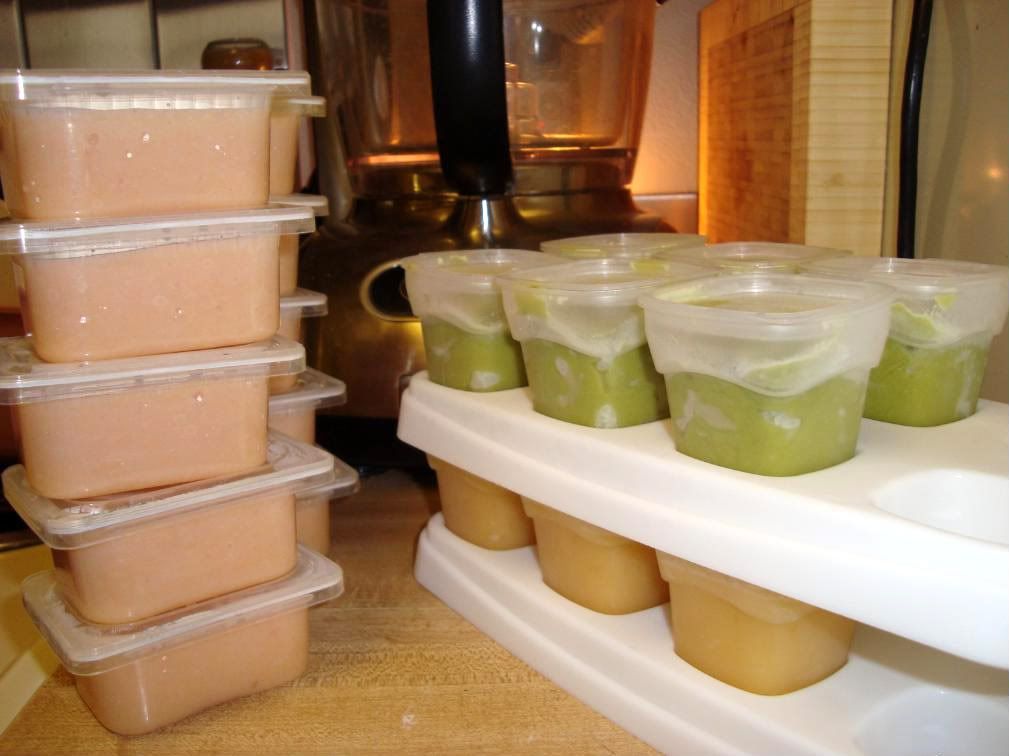 Well making my own baby food has proven to be a success and our stash is growing. So far I've collected a lot of great websites for babyfood recipes and I've made Peaches, Avacados, and Apples.

Katen really seems to love the apples and she's still a fan of the Gerber organic peas. I've been trying to keep her food organic to be a little "greener" and to reduce her exposure to chemicals. I'm hoping to get some great fruits and veggies at the farmers market this summer so that I can make more. It's really pretty easy and much cheaper. I've been using Ziploc microwave steam bags to steam the fruits and veggies. That makes the skins slip right off and then I plop everything into the food processor. Viola, babyfood!
On a related note, we need to find some smaller bibs...