UPDATE: We Won!!
Here's Mommy talking with the morning radio personalities
And Here's the magazine cover that Katen is on.
Funny story about this. As you can see from the original message below, I thought that I'd submitted a different picture. You'll hear me tell the radio station that she was 6 months old in the picture. I'll bet they thought Katen was the smallest 6 month old they'd ever seen. Oops!
*************** The previous message below ************************
I just got a message that we've been picked as one of three finalists in our local radio station's baby picture contest. They're going to put the winning mother and baby picture on the cover of their magazine. It's a spoof on "People" magazine called "Person Magazine." I can't remember the exact details, but the winner gets a savings bond and something else. They'll announce the winner on Monday so we'll know then if we've been picked. Cross your fingers!
This is the picture I submitted. (I think.)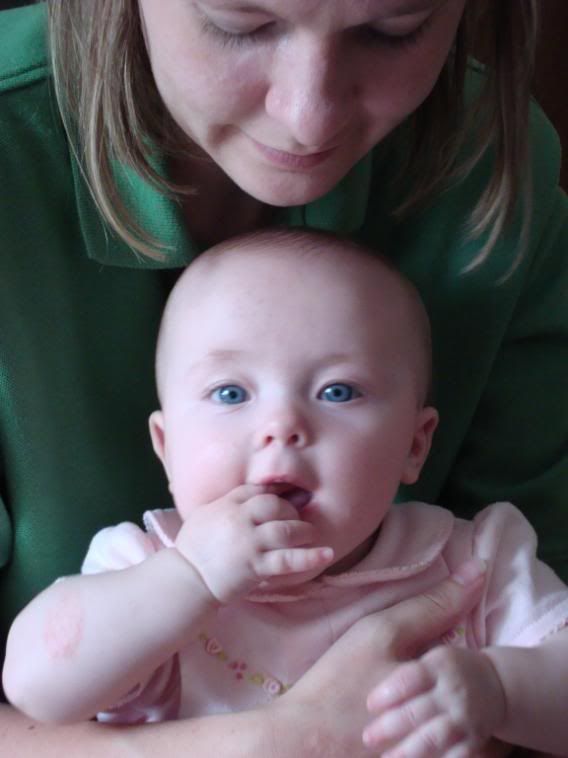 Print Page